Oh the lovely Shimelle sets the most inspiring challenges, I've been eyeing off her "Scrapbook starting point" challenges for awhile and had to join in when I saw this one. Basically the idea is to copy her layout up to this point and then take over and finish it in your own style!!
Have a look at all the details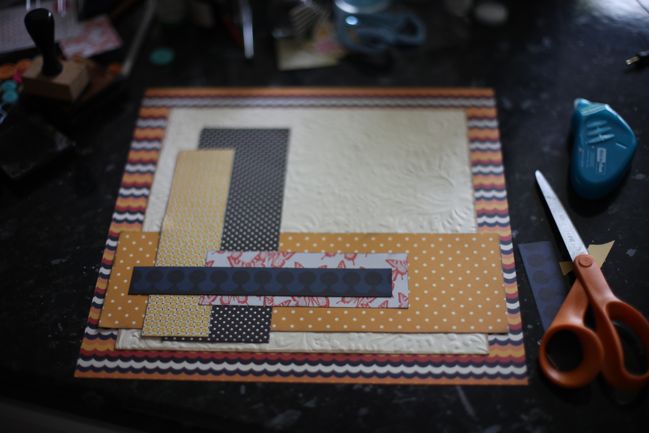 Heres Shimelles start point. It finally gave me the courage to scrap my favourite puppy photo of Samurai. Which finally means I've done the title layout for his 8x8 album.
Here's my interpretation! Wasn't he a gorgeous puppy!! Can't believe he's 12 now!